A Brand Set Apart
Walk the area by Greenway Plaza in Dallas, Texas and you will hear the sounds of laughter and the smell of good food all thanks
to urbanCHEF. More than just classes that teach the delightful craft of cuisine, we are a unique spot where socializing, wine, and culinary instruction combine. We offer everything from camps for kids to date night cook-and-dines for couples. Our bread and butter is corporate team building events. We pride ourselves on having a fun environment where people can enjoy a glass of wine, bond with friends, family or co-workers, and create a gourmet treat to call their own!
Begun in 2005, urbanCHEF had humble beginnings that quickly flourished due to demand for our innovative concept. The year 2013 brought more space to the business. From our inception, our experienced management here at urbanCHEF felt that there was a need for a more premium and culinary-centric solution than what is currently offered in the cooking classes market and thus, created the urbanCHEF model.
By operating with a consistently high level of integrity and commitment to service, the urbanCHEF brand has taken off; we hope to continue our exciting growth trend through franchise expansion! We love serving our community top quality instruction and food and are here to share the fun concept of urbanCHEF with the nation. Our operations are solid. Our support team is unparalleled. We are now seeking to award qualified candidates with our enticing franchise offering!
Our Leadership
Chara Gifford is driven and capable within all things culinary. After receiving her bach- elor's degree in philosophy from the University of Chicago she decided to pursue her passion for food and received her AAS in Culinary Arts from The Cooking and Hospi- tality Institute of Chicago. She trained at the Ritz-Carlton hotel in Chicago as well as with A la Baker catering company.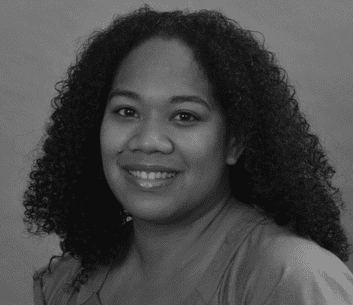 Before launching urbanCHEF, Chara owned Artisan Cakes, a specialty wedding cake company. Chara has been a volunteer with Recipe for Success and served as the co-president of the Houston chapter of Les Dames d'Escoffier, an international asso- ciation for professional women in the culinary industry. She currently serves on the board of The Catastrophic Theatre. With her strong experience and professional culi- nary background, Chara has led urbanCHEF forward to franchisement.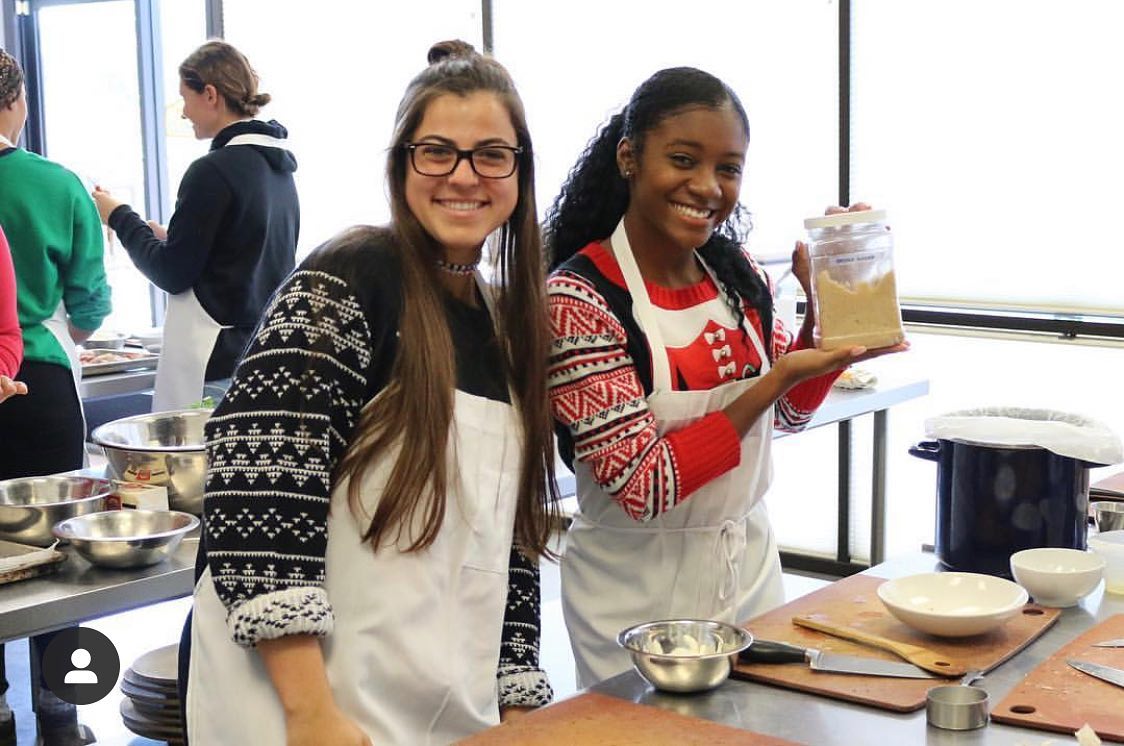 urbanCHEF is Like No Other
urbanCHEF offers a class schedule of flavorful favorites that stack up to repeat visi- tors and keep the referrals flowing. We are the hub where conversation meets pre- mium food. Two large kitchens accommodate a total of up to 48 with separate dining room and patio seating. Our off-site events bring the culinary competition to you for groups of up to 100 guests. With a small but mighty team of formally trained chefs and culinary professionals we continue to be dedicated to providing 100% hands-on cooking classes for corporate groups, private parties, date nights, birthday parties and kids' classes.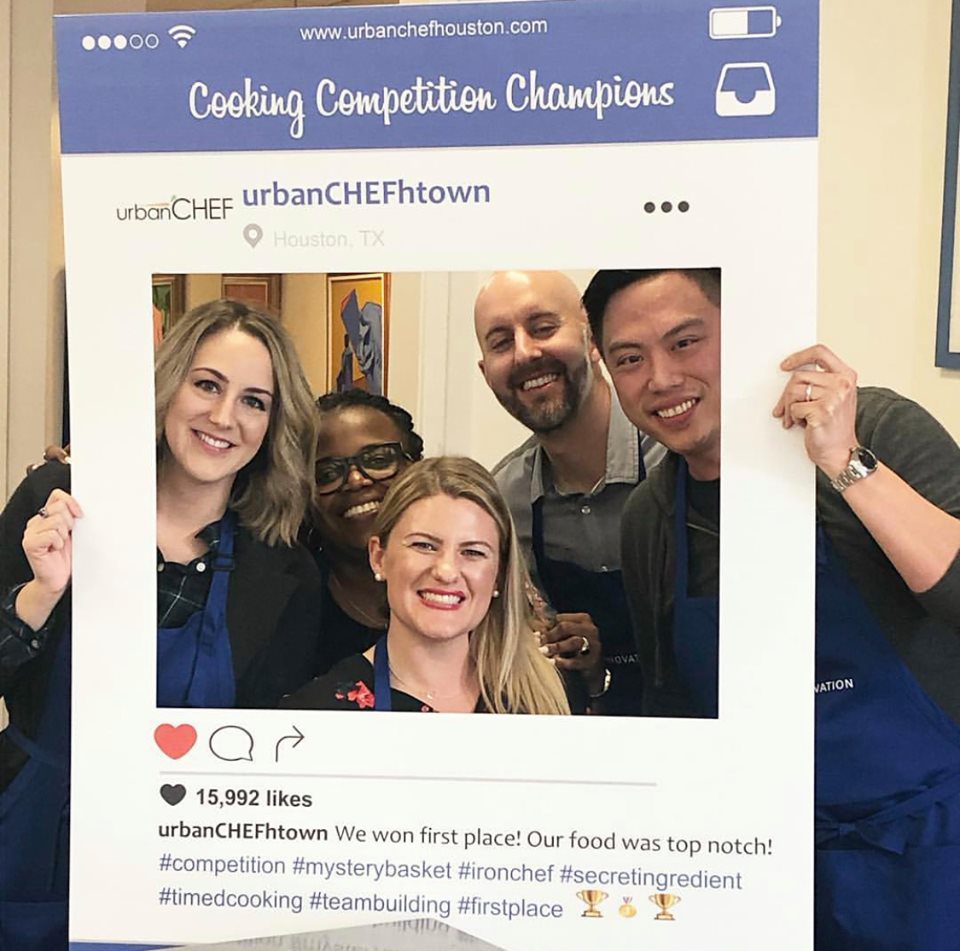 Our company-owned unit has served as a launch pad for PR and brand recognition, giving our franchisees a jump forward. Our success is largely due to our dedicated customer service, our purposeful class schedule, and our professional culinary team. The urbanCHEF brand is beckoning entrepreneurial hopefuls who want a business with reasonable overhead, affordable start-up costs, and sprawling market applicabil- ity. We don't just teach people how to cook; we sell the urbanCHEF experience.
Qualifications
The urbanCHEF brand has been meticulously built and perfected over the years. We hope to share our operational practices, superb concept, and impeccable customer service standards
with the right candidates. Particularly, we are seeking individuals with the following qualifications:
You need not be a culinary genius to work with urbanCHEF; however, we need professionals who have a passion for cooking good food and consuming fine wines.
Strong customer service abilities are the foundation of a potential franchisee, underscored by an exhibition of the urbanCHEF culture. We want a "people person" who will bond with customers and maintain the loyalty of each urbanCHEF visitor through authentic conversation, wonderful service, and passionate dedication.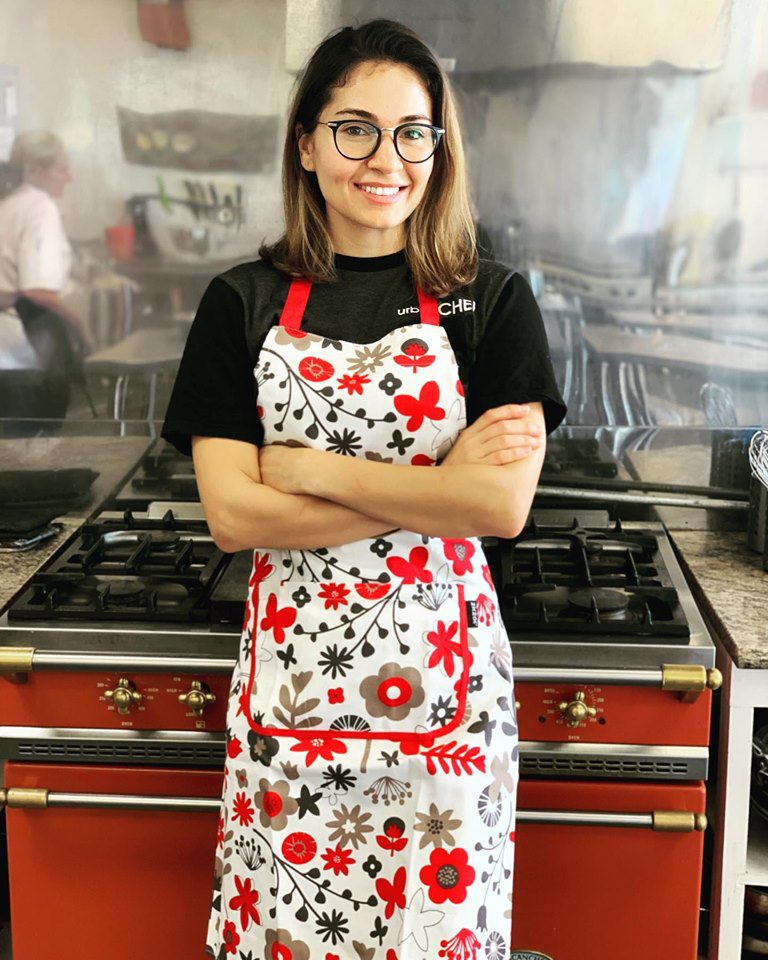 Great time and schedule management skills are must-haves for our franchisees. urbanCHEF is a bustling, busy establishment which requires excellent oversight of the timing and scheduling of all moving parts. You will need to oversee a small staff and manage the classes, products, and inventory controls all while keeping the customer satisfied.
The success of urbanCHEF depends on the brand's reputation as we expand. We want individuals who take honesty, integrity, and excellence as seriously as we do, exhibiting a commitment to our customers and a dedication to an amazing urbanCHEF experience. The success and failure of this business will be reliant on the customers receiving quality service from professionals who can help the customer feel that they are empowered.
We need candidates that meet the initial financial requirements in order to successfully laun- ch their business. Potential franchise buyers an
begin an urbanCHEF franchise with as little as a $175,000 investment.
If you meet the above qualifications, you may be an excellent fit for our company. We want individuals who can replicate the high-energy, unique atmosphere we have created in urban- CHEF. Our concept is reliant on a strong sales and marketing
oriented leader who is proficient in interacting with customers and managing staff.
A Revolutionary Opportunity
What else makes urbanCHEF the go-to franchise option within the entertainment and culinary industry?
Exclusive territory
Early adopters have the opportunity to obtain exclusive territory rights for their very own urbanCHEF. This means you have exclusive access to a population of 500,000 in the MSA who can enjoy the uniqueness of ur- banCHEF.
Customer loyalty
Our Houston location has proven that we are great at both food and customer service. We deliver an amazing, delicious experience that garners
us community recognition, word-of-mouth referrals, and regular visitors time and time again. We see corporate clients in time and time again as a team building expereince.
Proven model
The urbanCHEF model has been tested and tried within its company-owned location and has seen tremendous success. We understand exactly what the business needs to flourish within any location and deliver those resources into the hands of our franchisees.
Top training
You will gain a comprehensive understanding of how to run your urbanCHEF business through extensive training. Each franchisee is welcomed (and required) to visit urbanCHEF headquarters near Dallas for the initial training and will be taught everything they need to know to make the business flourish!
Supported by a Team of Professionals
urbanCHEF offers support in the right areas that keep your business running smoothly. We are here to help you along on your path to impressive profits and urbanCHEF success! We provide the following areas of support:
Operational support
We don't just serve up choice burgers. We serve you an operational roadmap that gives you a jump start to success. We provide ongoing training and support in many areas critical to the success of your business, including unit operations and maintenance, customer-service techniques, product ordering, suggested pricing guidelines, and administrative procedures.
Marketing support
We want urbanchef to become a household name. We will coordinate development of advertising materials and strategies for all of our franchisees. We will also supply our franchisees with consumer marketing plans and materials for use at the local or regional level.
Purchasing perks
urbanchef is an affordable business venture for many candidates out there. The cherry on top of our offering is that we negotiate discounts on your behalf, meaning more savings for you.
Other areas
urbanchef will provide initial oversight for financial, legal, and accounting elements for its franchisees. Additionally, we strive to discover and research methods and techniques that will enhance unit-level profitability.
The Next Step
Do you see yourself as the next urbanCHEF business owner? Do you want to serve delicious food with a franchise that has smooth operations and amazing customer service?
Visit our website at www.urbanChefFranchise.com for more information and join the urbanCHEF team today!