Make a Difference in Your Community
The Chalkboard Preschool was started in 2015 in Hanahan, South Carolina by industry veteran and lifelong learner, Lauren Frazer. We set out to create a unique environment of both inquisition and discovery. Since then, our school has always maintained an unwavering commitment to safety, positivity, and child-directed learning. Our entire operation is based on small class sizes and family-staff relationships.
Are you seeking a solid franchise investment that is fun to own, makes a difference in the lives of others, and is structured for strong returns? The Chalkboard Preschool may be right for you!
Amazing Things Lie Ahead at The Chalkboard Preschool
Our franchise model was strategically built for passionate owner-operators just like you! From our ongoing support model to our proven processes, we have every detail taken care of — all that's missing is you! Why should you join The Chalkboard Preschool franchise family?
Our Curriculum
Our proprietary curriculum, The Creative Curriculum, is based on play experiences and hands-on discovery that fosters every child's physical, social, emotional, cognitive, and language development. It's one of many things that makes us different.
Essential Business
Childhood education is a stable, lucrative industry. During the pandemic, we've continued to see consistent revenue and full enrollment!
Make a Difference
The Chalkboard Preschool creates a positive effect for both families and staff. Whether you are helping a child discover new things or creating a sustainable career path for your teachers, The Chalkboard Preschool is a business worth owning!
Affordable and Easy
We lowered barriers to entry to make this an attainable investment for qualified individuals. Our schools are easy to manage due to our size yet offer incredible profit margins.
Are Your Right for Our Franchise Family?
We are seeking franchisees to partner with us who have the following qualities:
Outgoing and Comfortable with Family/Student Interaction
Leadership Abilities
Startup Capital
Great Communication Skills
Basic Business Acumen
Your Success Matters. Our Support Can Help.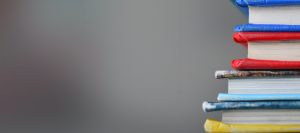 Comprehensive Training We'll teach you everything you need to know to effectively run your own The Chalkboard Preschool in our dual-phase training program which includes hands-on instruction in our location and then continued training in yours! Ongoing training is also provided throughout the life of your franchise.
Operational Support We will provide ongoing training and support in many areas, including unit operations, maintenance, customer-service techniques, pricing
guidelines, and administrative procedures.
Marketing Support We'll coordinate the development of advertising materials to benefit the entire network plus provide consumer marketing plans for your
locality.
Ongoing Research and Development Our expert team will continue to research new methods and techniques to enhance unit-level profitability.
Investment Snapshot
FRANCHISE FEE: $35,000
ESTIMATED MINIMUM INVESTMENT (INCLUDES FRANCHISE FEE): $117,350
OF GROSS SALES ROYALTY FEE: 6%
The Opportunity of a Lifetime!
The Chalkboard Preschool wants to hear from you!
Don't miss this opportunity — visit www.thechalkboardpreschool.com/franchise to get started!