Senior Retreat franchise
The global launch of Senior Retreat is the culmination of more than a decade of proven success in the senior care industry. Our brand represents a proven business model backed by a leadership team that has an established track record of replicating success in different markets. With the Baby Boomer population aging, there has been an influx in demand for quality senior-centric care services. As a matter of fact, the aging of this generation has been noted as one of the most influential economic happenings in recent years. Senior Retreat is here to meet the demand for trusted, quality senior care through our Family Care Homes. Our capable leadership and founders have guided Senior Retreat to be one of the most trustworthy and well-recognized brands within our home base of North Carolina. We are connoisseurs of the senior care industry, providing an upscale senior care home and producing higher levels of revenue when compared to the competition. Dueto solidified processes and the need for our services, Senior Retreat is expanding through our exciting franchise opportunity.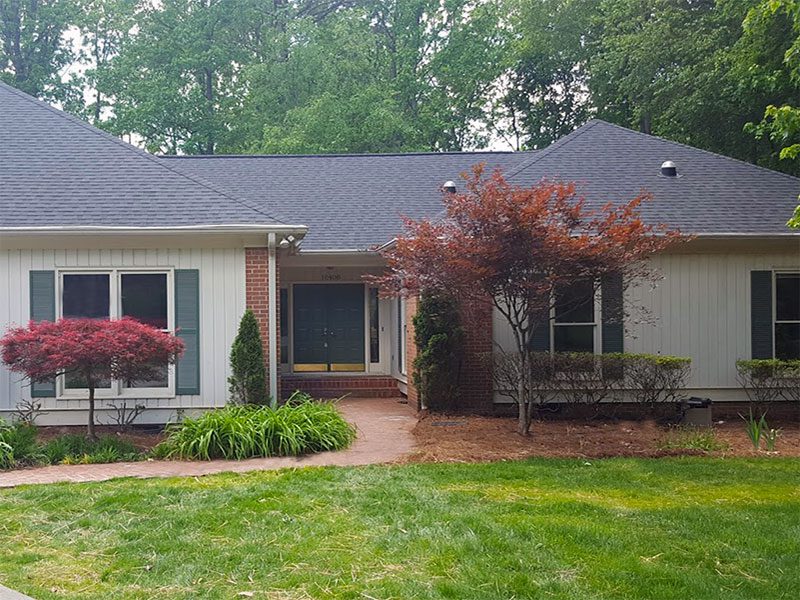 Quality Leadership
Dependability, effectiveness, and efficiency start with quality leadership and we have it! Phil Koch is Founder and Owner of Senior Retreat, along with his wife Lisa Koch. He established the company to provide yet another option to provide the excellence-of-care seniors, and their families, wish to have for long term care. Phil and Lisa have been involved in the senior community for the last 13 years. Phil was President and Owner of ComForCare Home Care, a regionally and nationally recognizedNon-Medical Home Care Agency located in Charlotte, NC, selling the business in2018. Phil has an MBA, has served on numerous non-profit boards within the sensor industry, and has been personally recognized via several sources as a leader in the senior and healthcare industry. Lisa is a dedicated professional who has been in both the pharmaceutical industry and in the senior care/healthcare industry, including roles in hospice, assisted living, durable medical equipment, and skilled nursing communities. Both Phil & Lisa are well-entrenched and highly respected in the SeniorCare Community. Their industry experience and reputation serves as the basis from which the Senior Retreat brand has grown.
A Brand Set Apart
Families are faced with a difficult decision when it comes time to help a senior loved one transition to a new life of assisted living. With Senior Retreat, we offer a smaller, intimate setting for clients within a converted residential home which holds between 4-6 residents at a time. These are our Family care homes. Much different than the stale, institutional nursing homes of yesteryear, Family Care Homes provide a feeling of home, nestled within a residential neighborhood. Appropriateupgrades are added to each home before opening to residents, gifting them with customized care that is flexible for various levels and types of healthcare needs. With full-time staff on site 24 hours a day, the level of attention, care and time spent with each client is significant, leaving families with the peace of mind that they need.
Senior Retreat brings a new and rewarding experience to a franchise buyer that wants to enter a proven industry with a growing need. The Senior Retreat model has successfully brought individualized care to our clients, all with a truly caring mindset. We are standouts in the franchise marketplace by offering an owner-operated concept that is affordable, scalable, and applicable within all locales across the country. Our brand is beckoning entrepreneurial hopefuls who want a business with low overhead, affordable start-up costs, impressive ROI, and sprawling market applicability.
The Best Senior Retreat Candidate
Senior Retreat is the perfect investment for many business-minded candidates who have a love for helping the senior population. Specifically, we are seeking individuals with the following qualifications:
• We are here to offer peace of mind to families and a comfortable setting to seniors. We need franchisees that respect this population and have a drive to help others within this rewarding concept.
• Senior Retreat maintains consistent service management and positive client relationships. We need outgoing franchisees who will bond with the senior client base through top-notch care and authentic interactions.
• Excellence, honesty, and integrity are important qualities within a Senior Retreat franchisee. We are serving our clientele and their families within a personal setting, making these qualities imperative.
• Each candidate must have great time and schedule management skills. Basic business acumen and a willingness to learn are must-haves.
• We need candidates that meet the initial financial requirements in order to successfully launch their business. A Senior Retreat franchisee can start their Senior Retreat business with as little as $177,800 investment which includes the training, remodeling, franchise fees, and all other expenses (with the exception of real estate).
A person who meets the above qualifications may be a great fit for our company! We want candidates who believe in the Senior Retreat concept, who can manage a business, and who want to consistently perform top-notch services. You do not need any prior medical experience to be a part of the Senior Retreat business.
Why Choose Senior Retreat?
What else makes Senior Retreat the go-to franchise option within the franchise marketplace? Real Estate ModelSenior Retreat differentiates itself from other senior care models through its real estate option. Franchisees may choose to buy land/real estate, allowing them to invest in strong real estate markets. Exclusive TerritoryEarly adopters have the opportunity to obtain exclusive territory rights for their very own Senior Retreat. This means you have exclusive access to a defined area based on a 1.5 mile radius from the SeniorRetreat home. Comprehensive training, we provide our franchisees with a comprehensive training program to ready you for your franchise launch. This includes instruction on administrative, operational, and sales/marketing matters. A liberal amount of on the job training both at the Senior Retreat headquarters and the franchise location will also take place during the training period. Proven Business ModelThe Senior Retreat model has been tested and tried within its company-owned locations and has seen tremendous success. Based on our knowledgeable and experienced leadership team, we understand exactly what the business needs to flourish within any location and deliver those resources into the hands of our franchisees.
Support Every Step of the Way
Why should you choose Senior Retreat as your business venture? We believe in setting up our franchisees for success at the very beginning and throughout the life of their Senior Retreat business. We provide the following areas of support: Operational support you aren't just buying a name; you are buying proven operational practices that have kept our business strong! We provide ongoing training and support in many areas critical to the success of a franchisee's business, including operations, client service techniques, recruiting, scheduling guidelines, and administrative procedures. Marketing SupportSenior Retreat will coordinate the development of advertising materials for all of our franchisees. We will also supply our franchisees with consumer marketing plans and materials for use at the local or regional level. We work alongside you to keep the customer's coming in! Purchasing PerksWe will negotiate quantity discounts on behalf of all the members of the franchise network, ultimately giving our franchisees more savings. Other Areas of SupportSenior Retreat will provide initial oversight for financial and legal elements for its franchisees. Additionally, we strive to discover and research methods and techniques that will enhance unit-level profitability, including purchasing and promotional schemes.
Interested? Complete the contact form today for more details.