About Rants and Raves franchise
In the summer of 2012, a slightly balding, middle-aged man awoke from a dream. In his slumber, he dreamed of opening a brewery. Once his wife awoke from her peaceful sleep (ok, he might have woken her with his snoring), he explained that he had a dream of making beer. His dream was that of a brewery that would offer a fun location and "Damn Good Beer!"
That very day he set his mind to open the best brewery ever and purchased a home brewing system. That October, with the help of a very smart friend, made his first batch of homebrew in the yard behind his house. The beer was not only good but Damn Good! So that winter he built a brewery behind his house. His friends thought he had gone mad, and his wife.... well let's just say she rolled her eyes but was supportive.
One night while sipping on a wonderfully smooth IPA with his beautifully smart and attractive wife (brewers, this flattery is how you get your wife to let you make beer!), they were forced to ponder the dark side of anonymous posts on Craig's List. Not satisfied with making lemonade out of lemons, they decided to do something even better. Why not take those negative posts and name beers after them? The more they thought about it, the more they laughed (possibly fueled by some of that damn good beer). Thus, they settled on the name of their future enterprise: Rants & Raves Brewery, home of Damn Good Beer.
The next day, the man went to work brewing his delicious "Anonymous" IPA, and in March of 2015, he and his wife purchased a building located at 308 N. Jackson St. Moscow, ID. In a time period of three months, his construction company, transformed the nondescript block building into a beautiful establishment that seeks to serve the public and deliver to Moscow excellent beer and good times. The Rant is black; the Rave is red. Rants & Raves officially opened January 1st, 2016. January of 2018, they opened their very first Rants & Raves Brewery Taphouse (RRT). Quality craft food and simplicity along with "Damn Good Beer" was a winning solution! At RRT we offer 20 options of our Craft Beer or Ciders coupled with a simple kitchen design that offers several craft sandwich options. All of this wrapped into a casual comfortable environment that allows your customers both young and old an enjoyable relaxing time.
With Rants & Raves Taphouse design and simplicity you can join the R&R family and own your very own Brewery Taphouse. The balding, middle-aged man (who can always be found wearing a red R&R cap), his brilliant wife, their creative brewers, and dedicated staff look forward to sharing their "Damn Good Beer" with you!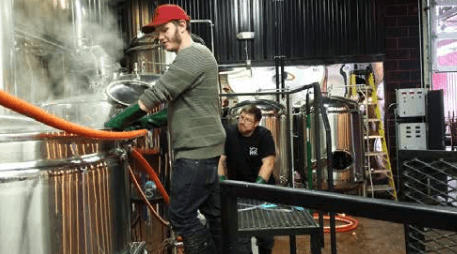 Support
When you join the Rants and Raves team as a franchise owner, you will receive outstanding support in a number of different exciting areas including:
OPERATIONAL SUPPORT

MARKETING SUPPORT

PURCHASING SUPPORT

ACCOUNTING & LEGAL SUPPORT

ONGOING RESEARCH AND DEVELOPMENT
Training
As a member of the Rants and Raves franchise team, you will receive the following training:
Initial Training-
Held at the franchisor's headquarters in Idaho for two to three weeks, approximately eight weeks before the franchise opens.
Onsite Training-
Held at the franchisee's location for one to two weeks to assist in the commencement of operations.
Refresher Training-
Held at headquarters in Idaho, franchisee must attend two days of refresher training twice a year.
Ongoing Training-
Napa Prime Burgers and Seafood will provide continued support with sales, operations, territory management and compliance.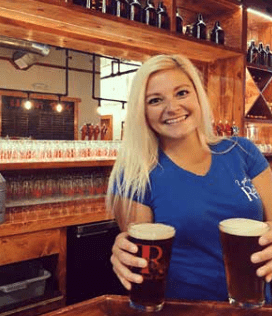 Territories
An exclusive franchise territory is generally considered a major selling point. Rants & Raves will be offering exclusive territories to their franchisees as one of the key benefits to early adopters. Down the road, this could be altered and Rants & Raves might switch to an Area of Primary Responsibility mode in which the franchisees would not have exclusive rights to their areas of business.
Exclusive territories can offer a competitive advantage in the franchise sales and marketing environment. As a result, Rants & Raves franchise system may choose to grant some of its franchisees an exclusive territory.
Individual Territory – 30,000-60,000 Population Base (depending on market) – we will designate territories depending on the size and makeup of the market characteristics.
Although the areas will be defined by population base and accounts, there will be geographic lines that actually document the areas that will constitute territories.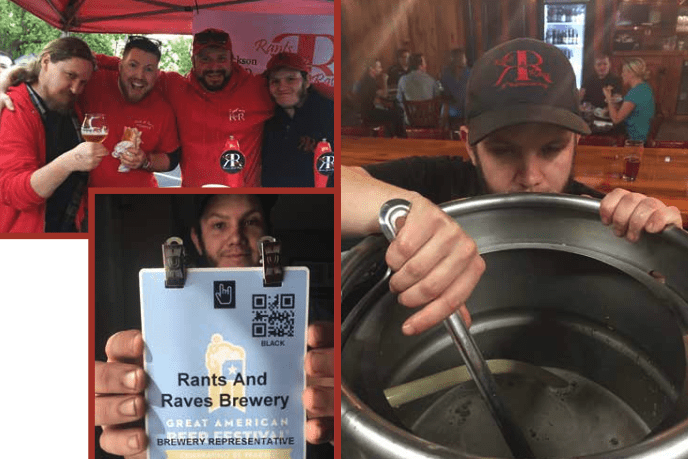 Qualifications
Types of qualifications recommended for potential franchise owners include:
Strong sales and customer service abilities. Good with organization.
High personal standards.
Able to meet initial investment requirements.
Targeted experiences may include:
Existing business owner.

Restaurant professionals.

Businesses involved in the food-service business.

Entrepreneurs/investors/believers in the brand.

Husband/wife teams who would like to start a business
Interested? Complete the contact form for more info.