A Franchise that Packs a Punch!
Keppner Boxing & Fitness redefines an entire industry and transforms what people envision when they think of a "Boxing Gym". Our mission is to positively impact as many lives as possible through the discipline of boxing and fitness in a safe and supportive environment. We know we have something unique and have strategically designed our franchise model for ease of operations and replication in the hands of our franchise partners.
Our knock-out brand is ready to share our proven business model with franchise partners just like you.
Are you ready to enrich the lives of individuals in your community? The Keppner Boxing franchise opportunity may be right for you!
Opportunity is Knocking
The Keppner Boxing franchise is a Business that provides something deeper than just Boxing or Fitness. While you will attract clients that are looking for these attributes, they will also achieve personal growth and experience mental health benefits along the way. This leads to a longer retention than other models because there is always room for them to progress.
Founders Keith and Lissa Keppner have had vast experience in the boxing and fitness industry at all levels. Both have trained, fought, coached, managed and owned successful locations.
Through the years they have uncovered broad untapped opportunities in the market and have built replicable systems that make use of those unmatched advantages. They have also invested extensively in testing, research and development to optimize the model. All this has led them to develop the Keppner Boxing franchise formula that provides a new and unique opportunity for franchise partners.
Keppner Boxing & Fitness has set out to create a strategically designed space that is clean, safe, and professional. We stand out amongst the competition; no other boxing franchise has built in our level of authentic boxing technique and coaching. Our unique style of balanced, high intensity conditioning workouts challenge all fitness levels, and our unbeatable culture and community is focused on positive encouragement, personal growth and supporting everyone's success!
Franchise partners are gaining an expert leadership team who have developed a
sustainable business model, highly-evolved concept, and streamlined operational methods. Keppner Boxing has carved a unique niche for itself within the marketplace and here's why:
+ Affordable investment; strong potential returns
This opportunity has a relatively low start up cost and equipment investment, hence, there's the potential to be cash flow positive just a few months after opening. The Keppner Boxing membership model allows for a constant flow of revenue and the ability to build a large base of clients and have sustained growth.
+ Spotless brand reputation eliminates negative connotation of "boxing gym"
The phrase "Boxing Gym" or "Boxing Club" has a lot of baggage with it. Through strong branding, culture, leadership and marketing it will be clear to your market that your facility is something different. From the moment someone walks through your door or interacts with your team they'll know that this brand is different in a real and positive way.
+ Structured curriculum and methodology to ensure quality and congruency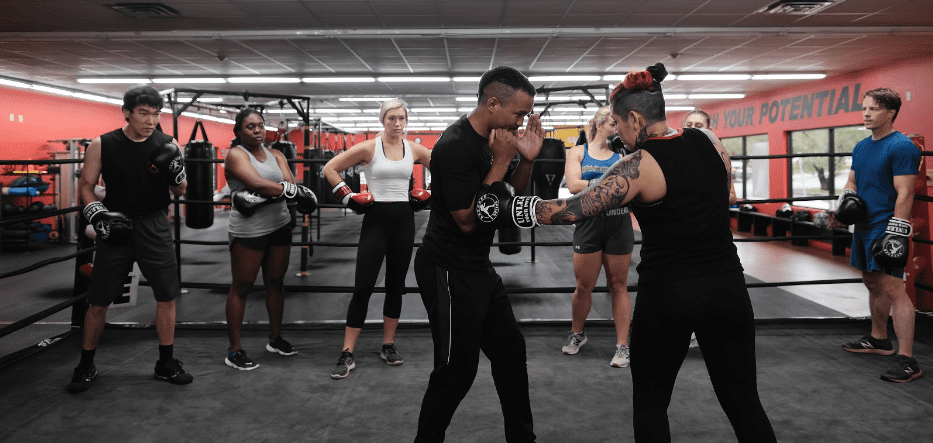 Our award winning programs teachings, methods and philosophy span across all Keppner Coaches and is what sets us apart. Some Boxing gyms have a great coach or two that stand out, are knowledgeable and do a great job, but the gym struggles with preserving that quality of what is taught across the other coaches. Clients may take a session from one coach, learn a technique and then take another session with a different coach and get told something totally different that contradicts that technique. This is where others have fallen short and we overcome it by sequencing Boxing techniques into a specialized schedule and format that ensures everything is covered by Keppner Coaches and will put your facility in front of the competition in your area.
+ Work closely with founders; morality and ethics highly valued
Because Keith and Lissa come from a coaching background they know the value of that type of leadership. They will work closely with you to ensure you not only understand how to open and operate your business, but how to succeed and maximize it. Our philosophy at Keppner Boxing is that every situation is an opportunity to become better.
+ Unmatched social media strategies that are simple and easy to implement
Social media and digital marketing is a constantly growing and changing tool. We leave others in the dust with systems that create unmatched volume that you'll use to break through the noise and stay front and center. We also give Franchise partners more room and freedom so they stay on the public's mind, stay relevant and stand out from any other Fitness or Boxing gyms in their market.
+ Specialized billing which 90% of the industry doesn't use that adds a whole month of revenue
We have a membership billing design that's more fair to you and your clients. It allows for lower barriers to entry for new clients to join, assists you in staying cash flow positive, separates you from the competition and provides your facility with an extra month of revenue that the vast majority of the Boxing and Fitness industry are missing out on. It's such a simple thing we do differently, but it's just another example of how we break the mold.
+ Time tested model
The Founders have demonstrated over 7 years of sustained growth and a durable business design that Keppner Boxing is far more than a fad and is a concept that fills a real need in the Fitness and Boxing market.
+ Clients can train virtually online
During these unprecedented times Keppner Boxing launched it's CyberBox program. This allows you and your clients to not skip a beat when it comes to training.
+ Comprehensive Coaching Systems that create expert Coaches in just 6 weeks
Boxing is a skilled art that requires a large base of knowledge. Keppner Coaches get an expansive amount of detailed training that makes them experts in what they do. We have synthesized what it takes to create an effective Boxing Coach in a streamlined and duplicatable way. We are also constantly adding informational videos, training techniques, learning tools and lessons to our online training portal that will allow you and your coaches to be the absolute leaders and authority in your area.
+ Cutting edge lead generation, sales systems, protocols and strategies to grow your locations
A business without leads and sales doesn't last and no matter how good the product or service is. Regardless of your team's experience we have created effective lead generation strategies and have perfected high level sales scripts and protocols for every type of prospect, every situation and every step of the sale. Even though sales are essential in business, the Keppner Boxing style is a positive, sincere and professional approach that ensures you, your prospects, clients, and team feel good about selling as well as helping people make a real and positive change.
+ Increased earning ability for Franchisee & Coaches with one-on-one training
Our Franchise partners and their coaches have the opportunity to maximize revenue through not only large group sessions, but also small group and one-on-one training. This allows the coaches to earn more per hour and your facility to earn more by using regular and low attended times to serve your clients. Also, since your Keppner Coaches are experts at what they do, they will attract people not only looking to get in shape, but who also want to learn the art and the sport of Boxing.
+ Streamlined day to day operations with proprietary checklists and systems
We all know the challenges associated with managing people and teams. While the Keppner Boxing Franchise opportunity still does require close management of daily operations, the task at hand is made straightforward, simple and is easily replicated with the model. No more going crazy with big unwieldable messes. Everyone from your Team Lead, Front Desk Sales Team and Coaches have clear objectives and checklists that make their job easier so everyone can bring their best everyday.
+ Automatically positioned as the Boxing & Fitness authority
The very system of coaching and teaching that you'll receive has produced 7 Golden Glove Champions in 7 years from scratch. Since the Keppner Boxing Coaching Curriculum is designed by Professional Boxing Coach & Founder Keith Keppner the difference in teaching and coaching between your facilities and others will be obvious.
Keith wasn't just some fighter who knew how to fight and be tough, but not truly coach. He was trained by his father who was a professional boxing coach as well, and mentored under him in the United States and Mexico for 8 years. Our Boxing Coaching curriculum is not just based on some fitness guy telling people to punch, but a 60 plus year heritage of teachings and methods that have been passed down through the decades and are now available to the masses.
FRANCHISE PARTNERS FOR KEPPNER BOXING & FITNESS
We are seeking to award franchises to candidates with the following qualities:
+ Fitness or health Enthusiast
+ Exudes Integrity and Excellence
+ Strong Sales and Marketing Skills
+ Customer-First Mentality
+ Management Abilities
+ Meets Financial Requirements
COMPREHENSIVE TRAINING: Experience a liberal amount of on-the-job training at
headquarters, followed by hands-on instruction within your own facility.
OPERATIONAL SUPPORT: Work closely with our expert leadership team and founders! We are committed to your unprecedented success.
FIELD SUPPORT: We provide extensive field support and visits throughout the life of your business, beginning with monthly visits.
MARKETING GUIDANCE: Incredible marketing set us apart from the competition! Our team guides you in the very best marketing around.
EXCLUSIVE TERRITORIES: Keppner Boxing offers sprawling market applicability in the ever-growing fitness industry. Territories include a 75,000 to 150,000 population center.
SITE SELECTION: Franchise partners will be guided to find the ideal location for their business.
What Does it Cost?
FRANCHISE FEE - $35,000
ROYALTY FEE - 6% of Gross Sales
ESTIMATED MINIMUM INITIAL INVESTMENT - $119,858 (including franchise fee)
Keppner Boxing & Fitness is truly a unique investment and innovative brand ready to be shared throughout the nation. Don't miss this chance to invest in yourself and empower others! For more information contact us at:
Keppner Boxing Franchise Corp.
189 Ashbrook DR
ATHENS, GA 30605
Fill out the Form for More Information.