Three Effective Models.
One Versatile Brand.
A Physical Therapy and Occupational Medicine Franchise!
Your Own High-Profit Practice Through Our Proven Business Model
We are Federal Health Services, a physical therapy and occupational medicine franchise based on a neuro-muscular model. We've made this business easy-to-operate so you can concentrate doing what you love — helping your patients feel their best and get back to work!
About our Founder
Federal Health Services was founded by Dr. Malcolm Warren. With a background in the Marine Corps, and as an upper cervical chiropractor, Dr. Warren has over a decade of experience helping patients who deal with pain on a regular basis.
After his service in restoring health and joints, he found a niche working with employees of the federal government. He earned the Top Doctors award and has worked with professional and collegiate athletes throughout his career.
What Makes Us Better?
Federal Health Services is your chance to work with federal and state employees in one of our three models: Physical Therapy, Occupational Medicine, or Both.
Physical Therapy
This model only requires one DC on staff, which can be augmented by additional DCs, DPTs, or PTs.
Occupational Medicine
This is our DO/MD-driven model.
Combine the Two
Enhance your investment by combining our two proven models within one facility.
With all three models, you are gaining numerous advantages with the Federal Health Services brand:
Payments are guaranteed with qualified patients. Payments are paid via occupational benefits through OWCP, state worker's comp, and VA benefits. Payments are paid out weekly for OWCP!
We handle many back office operations. Houk Group takes care of billing and collections, as well as assisting patients with worker's comp cases if needed!
Our approach is better. We focus on promoting natural healing through improved neurological function. The neuromuscular approach means we can say the good kind of goodbye to our pain-free patients. Dr. Warren leads the FHS network with unsurpassed wisdom. Here are some real-life testimonials:
I have had 4 Physical Therapists since 2017, and I finally found a Miracle Worker who knows his craft..
Dr. Warren continues to provide exceptional care to my family through his extensive knowledge and understanding of the human body, and its regenerative possibilities when corrected.
Are You a Good Fit for Federal Health Services?
We are seeking franchisees to partner with us who have the following qualities:
Strong Work Ethic, Discipline, and Integrity

Patient-First Mentality

Background in the Medical Field

Meets Financial Requirements
Structured Support For
Our Franchisees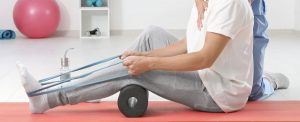 Operational Support We will provide ongoing training and support in many areas, including unit operations, maintenance, customer-service techniques, pricing guidelines, and administrative procedures.
Marketing Support We will coordinate the development of advertising materials and strategies, consumer marketing plans and materials. Benefit from our trusted name!
Ongoing Research and Development We will provide our continued research methods and techniques to enhance unit-level profitability.
Financial Overview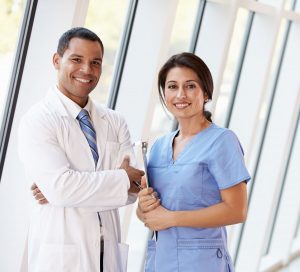 Franchise Fee: $30,000
Estimated Minimum Initial Investment: $65,800 (with franchise fee)
Royalty Fee: 7% of Gross Sales
Join Federal Health Services Today!
Are you ready to make a difference in your future with Federal Health Services?
To get started, visit our website at federalhealthservices.us/franchise or email us at [email protected].