FBC Roofing franchise
A Brand Set Apart
Breaking down the boundaries of America's view on all things roofing, FBC Roofing has revamped the industry through its dedication to creating the golden standard of roofing craftsmanship. Whether commercial or residential, FBC Roofing is the solution. Our business model creates elite roofing teams capable of encompassing all aspects of the roofing trade, which is secured by a multi-billion dollar market.
A step up from the typical roofing experience, the revolutionary FBC Roofing concept is rooted in a set of values that sets us apart from all other companies around. Founder David Fullmer has led the charge for the business, seamlessly running the first location from Aiea on O'ahu in Hawaii. Since then, the FBC Roofing flagship location has swept the community off their feet by bringing a plethora of highly needed services to the area.
With proven operational practices at our back and the need for exceptional roofing services driving us forward, FBC Roofing is eager to introduce the rest of the States to our brand. Now is your opportunity to be a part of the roofing revolution; where unmatched value is brought right to the home owner's doorstep. Join the FBC Family and become the entrepreneur and leader that you were born to be, while at the same time, generating mass profit by protecting homes across our great nation.
FBC Roofing Means Leadership
David Ray Fullmer is a man of integrity, powered by his faith and love for his community, nation, and business. However, above all, David is a family man who is happily married to his wife Rebecca Fullmer, and together they have three boys: Simeon, Brigham, and Gavin.
David has been a licensed general contractor for over 15 years and has made thousands of new roofs available to families across the Hawaiian Islands. His professional journey began at the age of 16 working as a roofer for Seegmiller Roofing. David felt that he found his niche in construction, but saw plenty of room for growth. In 2009 David left his successful construction company he built in Utah and moved to Hawaii. In 2014, David began doing residential insurance recovery roofing on Oahu. By 2016, Fullmer Brothers Construction became one of the leading insurance restoration roofing companies on the island, and the only preferred roofing vendor for Allstate. Overall, David has generated over $32 million in business over the span of his journey as an entrepreneur, contractor, and leader.
FBC Roofing is Like No Other
Our specialty is all things roofing. Our trade is the golden standard. But what makes us truly unique is our ability in quickly generating creative funding solutions for homeowners and businesses who have roofing needs and are properly insured.
FBC Roofing is one of a kind. Our timely service, quick turn around, and solid business practices will ensure that there is nothing else like it in the franchise marketplace. We provide entrepreneurs looking for a franchise business the opportunity to get in on the ground floor of an exciting, new, easy-to-operate concept that sells an unparalleled roofing experience. The services that we offer have been dialed-in and we confidently deliver an exceptional experience to each and every one of our clients.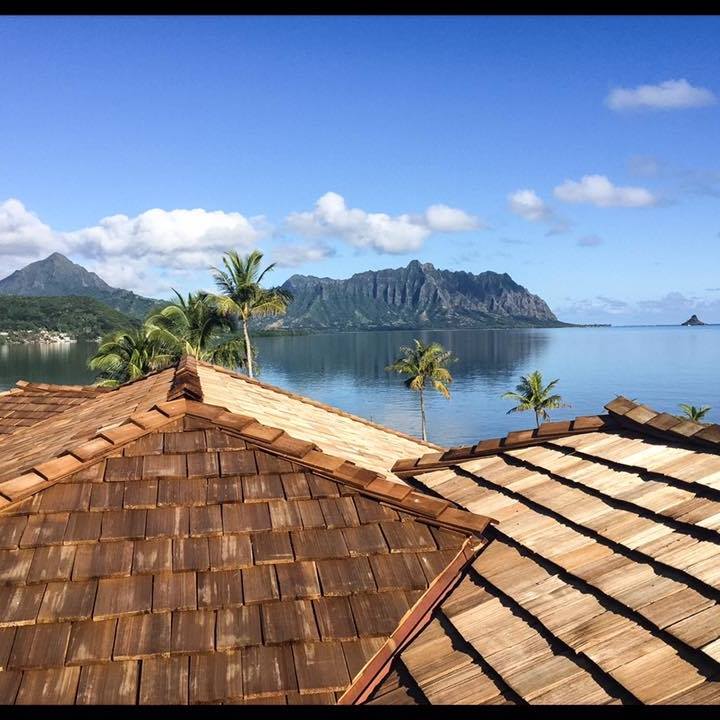 We at FBC Roofing believe in amazing, results-producing services without compromising unparalleled customer service. Our entire FBC Roofing team has perfected the customer service process, delivering a professional, expert, pleasant experience that builds a fast and favored reputation within any city. When seeking professional roofers, our loyal customers look no further after their experience with us and referrals come with ease. We strive for customer loyalty and work hard to retain our clients through top-tier customer relationships. The FBC Roofing experience is friendly and professional, appealing to the masses with ease. We know roofing better than anyone else and are ready to share our successful concept throughout the nation through franchisements!
FBC's Mission Statement:
Whether commercial or residential; quality roofing is our focus, our craft, and the unrivaled value we deliver to every customer.
FBC's Vision:
We will excel above all in our calling to meet that vital need for a quality roof that protects families and businesses. The world will look to us as the golden standard of craftsmanship.
Character
We believe that doing what's right is the most important. Integrity is our number one priority.
Commitment
We believe in working hard for our clients, meeting their needs, and going above and beyond their highest expectations. We are committed to offering the highest quality roof while staying current with the most innovative repair solutions.
Credibility
We believe in being trusted, professional, and consistent for all partners and customers. Our historical performance will drive our reputation
With these values as our cornerstone, we are confident that FBC Roofing is destined for growth that is unmatched by any other roofing company out there. We need interested and qualified candidates who want to serve their community by delivering a quality roofing service to their customers, while seeing the profits stack up.
Qualifications
1 - Professional know-how complemented by exceptional customer service and top-tier safety standards is a highly sought-after commodity in the roofing industry and is the perfect investment for any business-minded candidate. Particularly, FBC Roofing is seeking individuals with the following qualifications:
2 - High safety standards and expert knowledge are a must! We want people who have a background in construction and sales, and have experience in roofing.
3 - A high level of credibility, as well as a commitment to strong customer service, are must-haves for our candidates. Franchisees need to be comfortable with face-to-face interaction and direct sales to clients.
Strong sales and customer service abilities are also important for an FBC Roofing candidate. We want a "people person" who will bond with customers and maintain the loyalty of each FBC Roofing client through authentic conversation and wonderful service.
4 - Great time and schedule management skills are a must-have for our franchisees. FBC Roofing maintains a full schedule, which requires excellent oversight of the timing and scheduling of all moving parts.
5 - Excellence, honesty, and integrity are important qualities within an FBC Roofing franchisee. We want business owners who will maintain the reputation of our company and continue to keep clients as the top priority.
6 - As a franchisee, you should be able to think on your feet and be a proficient solver. You must be able to relate to clients and should be pleasant to work with.
7 - We need candidates that meet the initial financial requirements in order to successfully launch their business. An initial investment is as low as $87,200, which includes franchise fee and working capital.
8 - A person who meets the above qualifications may be a great fit for our company! We are looking for entrepreneurs who love business and want a system that is more structure. We want candidates who believe in the FBC Roofing values and who want to consistently perform top-notch services, all while running a smooth business operation and delivering amazing customer service.
A Revolutionary Opportunity In Franchising
What else makes FBC Roofing the go-to franchise option within the roofing industry?
Exclusive Territory
Early adopters have the opportunity to obtain exclusive territory rights for their very own FBC Roofing. This means you have exclusive access to a population that is ideally around 100,000-250,000 people who we know will love our service and results. We also ensure that Copy your individual territory is based on other factors as well, accounting for the number of homes, average household income and existence of competition.
Customer Loyalty
We understand that the construction industry is one of winning the trust and referrals of its clientele. We believe that our premium services and high standards of customer service is what delivers an experience that beckons for brand loyalty from our clients.
Proven Business Model
The FBC Roofing model has been tested and tried within its company-owned location and has seen tremendous success. We understand exactly what the business needs to flourish within any location and deliver those resources into the hands of our franchisees.
Strong Leadership
Through years of successful business ownership, founder David Fullmer has led the charge for growth. Through partnerships, prior successes, and experience in this space, we have leveraged the absolute best in industry knowledge, sales processes, and innovative technologies.
Supported by a Team of Professionals
Operational Support
You aren't just buying a name; you are buying proven operational practices that have kept our business solid for years! We provide ongoing training and support in many areas critical to the success of a franchisee's business, including unit operations and maintenance, customer-service techniques, product ordering, suggested pricing guidelines, and administrative procedures.
Marketing Support
FBC Roofing will coordinate development of advertising materials and strategies for all of our franchisees. We will also supply our franchisees with consumer marketing plans and materials for use at the local or regional level. We work alongside you to keep the customers coming in! Much of the business will be derived from door knocking, but we also use direct mailers, SEO of the website, local networking, franchisee contact optimization programs and possibly pay-per-click marketing. FBC will provide franchisees with collateral designs and materials to be printed in their respective territory by printers in that market.
Other Areas of Support
FBC Roofing will provide initial oversight for financial, legal, and accounting elements for its franchisees. Additionally, we strive to discover and research methods and techniques that will enhance unit-level profitability.
The Next Step
Are you ready to dive in to a dependable, trustworthy, and successful company with a proven track record? Are you interested in joining a roofing brand that has solidified its reputation through innovative values and a solid business concept?