An Opportunity to Make a Difference
Elite Events is comprised of a personable team of professional ticket brokers and event planners who want to create a unique experience for every client. The company initially started in 2012 by serving guests in Augusta, Georgia to provide them with an experience that would last a lifetime. Now, the Elite Events team works with any specialized event in any location.
On the event planning side, Elite Events will plan the entire trip, from start to finish, no matter the size of the party. In a professional capacity, Elite Events will purchase tickets, reserve hotel accommodations, book flights, and provide personal chefs and chauffeurs. The company is even able to provide suggestions for activities before and after each event.
Since its inception, Elite Events has mastered the ability to market, sell, plan and execute events. With social media coverage, a turnkey sales approach, a strong marketing campaign and existing databases of staff and vendors in many cities across the country, Elite Events is poised to expand operations in major metropolitan areas across the United States. The ticket brokerage and travel agency aspects of the business are a great way for a franchisee to build revenue while they build a network in their community.
Join Elite Events & Tickets and make a difference in your community and your life- today.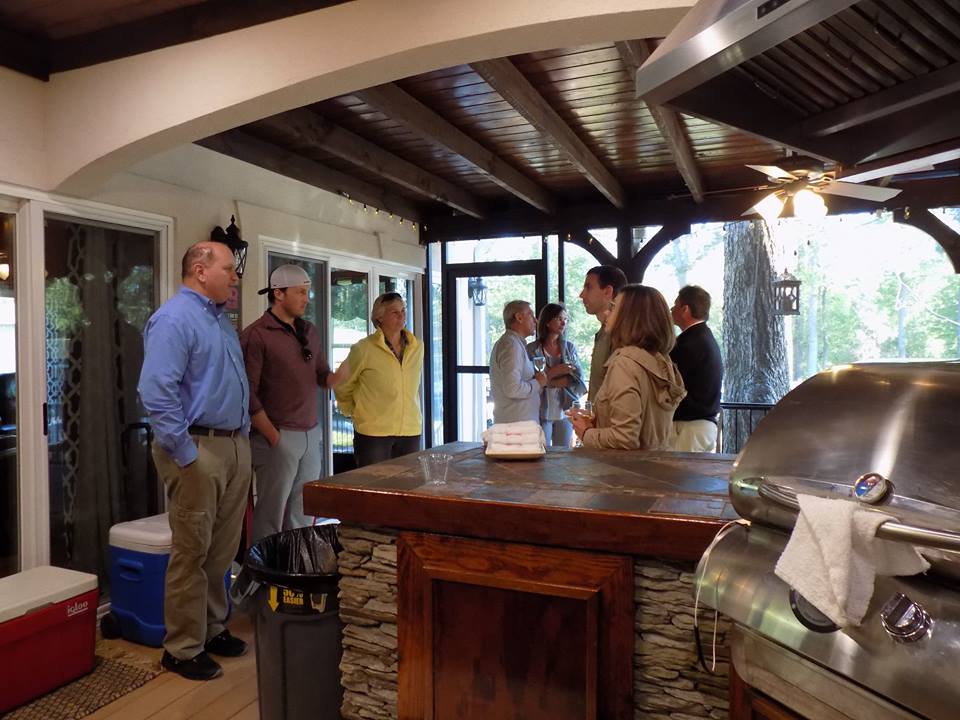 Elite is unlike other franchise options
Elite Events prides itself in doing everything it does with excellence, honesty and integrity. Each franchisee will share this desire to create amazing experiences for all Elite Events clients and their clients as well. The franchisees will have specific goals and objectives to ensure each client has a successful experience and will work hard to build a package around the client's specific needs that will be sure to impress any client or guest that they bring along.
Elite Events intends to create a nationally branded franchise concept by establishing consistent methods of operation, protected intellectual property, a uniform list of standards, and policies and procedures that ensure high-quality events and customer service, and a strong franchise support structure.

Beginning in Augusta, GA, Elite Events will jumpstart expansion across the United States within targeted and defined regional markets. In order to ensure the success of its franchisees, the Franchise Company intends to provide its franchisees with:
• Initial hands-on training at its Augusta headquarters and events in the area;
• Local on-site training and support during each franchisee's initial start-up; and• Ongoing training and support to ensure the quality of its franchise units.
The franchise will be priced competitively with the franchisee paying a percentage based royalty fee (to be defined later in this document). A completely defined franchise framework will guide and direct all aspects of Franchisor/ Franchisee relationship with the roles and responsibilities of both the franchisee and Franchisor (presumably, Elite Events Franchising, LLC) clearly outlined within the disclosure document (UFDD) and the franchise agreement (FA).
Regular supplier reporting via the CRM system (Skybox Software, 1Ticket, etc.) will enable Elite Events to monitor the activity of each franchisee so that further mentoring and development of their local market can take place.
A Revolutionary opportunity in franchising
Elite Events is an innovative event services and ticket broker that designed to enhance and customize the experience for each event and client. The company has a specialty in the Masters Golf Tournament and the Super Bowl but is available for all kinds of occasions (wedding, catering, cruises, etc.). The available list of concierge services include:
• Event Tickets
• Accommodations
• Transportation
• Personal Assistant
• Chauffeur
• Personal Chef
• Personal Gift Bags, and more!
The portion of the business that has been expanding the most, recently, is ticket sales. The ever-growing list of tickets inventory includes:
• College Football / NFL
• Concerts / Speakers / Comedians • MLB
• NHL
• NBA
• Plays / Musicals / Theatre
The crux of the business is the fact that Kevin McKerley has a massive amount of experience to create the best event experience. He can offer standardized events that have been run successfully for years or can fully customize anything to suit a client's needs. Elite Events is very flexible, allowing for endless combinations and creativity.
Franchisees of Elite Events will operate out of a home office small office space and may need to purchase/rent vans or a company vehicle within the first couple of years of opening. Each franchisee will be trained in all aspects of the business including sales, marketing, operations, staffing, preparation, growth, social networking, typical mannerisms, and everything from maintaining the books to managing and working the events.
Supported by a team of professionals
Support will be provided to Elite Events franchisees through onsite support, phone support, and virtual support. A member of Elite Events field support staff will visit each franchisee according to the following schedule (on average):
Quarters 1 and 2 – Monthly Quarters 3 and 4 – Bimonthly Year 2 and beyond – Biannually
It is estimated that Elite Events will need to hire one field supervisor for every 20-25 franchises in the field. The Franchisor will incorporate a formalized mechanism for ensuring quality control among franchisees that will be implemented by these field supervisors. Designated staff members will perform supervision of field support duties.
In addition to field support, members of the Franchisor organization will provide the services listed below. The Franchisor must assign a specific person to cover each of these support areas (one person can be assigned to more than one task). The names of support staff members who are officers, directors, or have significant management responsibility in conjunction with franchisees will be disclosed in the Elite Events Disclosure Document. The Franchisor has the responsibility to assign a person/people to each task during the development of the franchise program.
Operational Support
The Franchisor will provide ongoing training and support in many areas critical to the success of the franchisee's business, including unit operations and maintenance, customer-service techniques, product ordering, suggested pricing guidelines, and administrative procedures.
Elite Events Marketing Support
Elite Events will coordinate the development of advertising materials and strategies for the benefit of all members of the franchise network. It will also supply franchisees with consumer marketing plans and materials for use at the local or regional level, and retains the right to approve all local advertising materials that the franchisee chooses to develop. Eventually, all marketing materials and collateral may be uploaded on to an intranet that would provide the franchisees the ability to download documents whenever needed.
Elite Events Purchasing
The Franchisor or its affiliate will negotiate quantity discounts on behalf of all of its members, passing some or all of these savings on to the franchisees.
Elite Events Accounting/Audit/Legal
Reporting directly to administration, this department is responsible for the financial and legal oversight of franchisees. Elite Events will be providing support and guidance to franchisees on how to manage their books, but they will ultimately be instructed to hire their own CPA for their individual business.
Ongoing Research and Development
Elite Events management and leadership will continue to research methods and techniques for franchise operations (including purchasing and promotional schemes) that enhance unit-level profitability.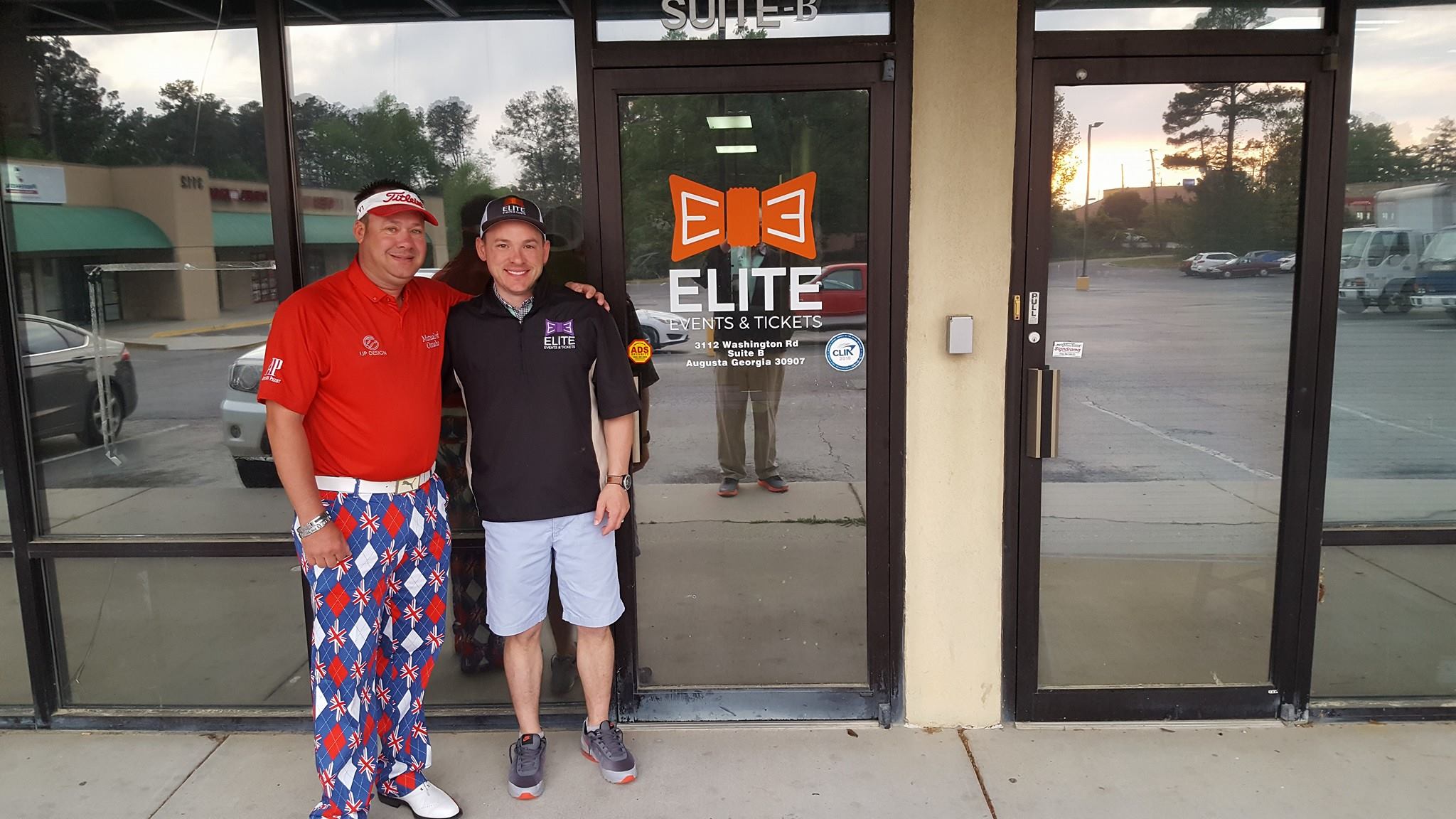 The Next Step
Join an emerging concept serving the increased need for a better company. Join the growing number of owners who have taken control of their futures. Join Elite Ticket & Event franchise.
To take the next step toward independent business ownership in the franchise industry, please fill out the form.