Best Darn Chicken Franchise, Period!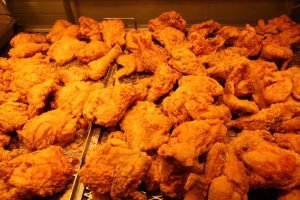 HIGH MARGIN MODEL. HIGH DEMAND CONCEPT.
Get ready to sink your teeth into a perfectly battered, fried to perfection business concept: Crispy Cajun Fried Chicken! Hailing from our hometown of Bunkie, Louisiana, we know how to do fried chicken and homestyle Louisiana sides right. Through a franchise like ours, you'll learn to grow your customer base quickly, capture more market share, and operate a business based on a profitable model!
Make money with a franchise that is HOT! Take a bite out of Crispy Cajun Fried Chicken.
WHY CHOOSE CRISPY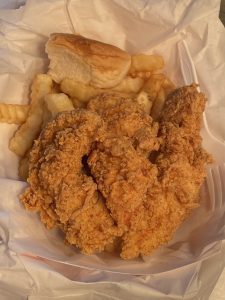 When you invest in a Crispy Cajun Fried Chicken franchise, you're buying into something that is proven to work! Our story begins with our owner CAJUN FRIED CHICKEN Shannon LeDoux who first started Crispy Cajun Fried Chicken over 20 years ago and has kept it alive and well ever since.
What makes us better than other chain chicken franchises?
Low Food Waste Menu
Low Overhead
Locally Famous
Great Brand Recognition
Proprietary Cooking Methods Top Quality Chicken
Robust Territories Available Strong Support Model
Quality Control Methods
Simple-to-Operate
Unskilled Staff Needed
Wide Target Market
Small Footprint (Starting at 1200 sq ft)
Profitable Model
Affordable Investment
HOW MUCH DOES IT COST?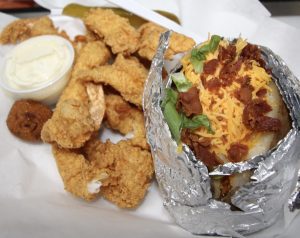 Franchise Fee: $35,000
Est. Min. Initial Investment: $201,000(with franchise fee)
Royalty Fee: 6% of Gross Sales
We are seeking franchisees to partner with us who have the following characteristics:
Background in Restaurant Industry
Strong Work Ethic, Discipline, and Integrity
Loves Delivering Quality Guest Experiences
Outgoing with Good Communication Skills
Business Acumen and Management Skills
HIGH-QUALITY SUPPORT
Our strong ongoing support is what sets us apart from the "other guys". With us, you're never alone!
Comprehensive Training: We begin with training at our location, followed by hands-on training at yours. Our team
is approachable, offering continuous support, mentorship, and refresher training throughout the life of your franchise. Work directly with Founder Shannon LeDoux!
Operational Support: Our support team is here to help keep your operation running smoothly! Support includes unit operations, maintenance, customer-service techniques, product ordering, pricing guidelines, and administrative procedures.
Marketing Support: We'll teach you how to get the word out about your location
fast. From our fun branding to our accessible designs, learn how to get the word out about your Crispy Cajun Fried Chicken franchise!
Ongoing Research: Did you know that at Crispy Cajun Fried Chicken we're always trying to improve our menu and customer experience? We'll give you insight into increased unit-level profitability and more effective systems as new ways are discovered.
CONTROL YOUR DESTINY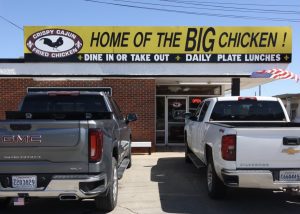 There's never been a better time to be your own boss
and own your own restaurant!
Today is the day to start with Crispy Cajun Fried Chicken. Visit www.crispycajunfriedchickenfranchise.com  or email us at [email protected] to get started.