About Us
CREMA first opened on February 20, 2018 in West Palm Beach, Florida. The operating unit has since become a fixture of Grandview Market, the local neighborhood, and the surrounding community with many repeat customers. CREMA is the first Thai rolled ice cream shop in West Palm Beach. It takes pride in using the freshest ingredients and all of the rolls are made fresh to order. Based on its phenomenal operational success in its first six months of operations, CREMA is now launching a franchise program under the ownership and management of Alex Celis, Felipe Celis, and Ozzie Gomez. The current location will act as the prototype and training center for new franchise locations, which will maintain a similar look and feel (as much as possible) as the company expands into new markets.
Support
When you join the Crema team as a franchise owner, you will receive outstanding support in a number of different exciting areas including:
OPERATIONAL SUPPORT
MARKETING SUPPORT
PURCHASING SUPPORT
ACCOUNTING & LEGAL SUPPORT
ONGOING RESEARCH AND DEVELOPMENT
Training
As a member of the Crema franchise team, you will receive the following training:
Initial Training- Held at franchisor's headquarters in West Palm Beach, for one to two weeks of initial training. Beginning eight to twelve weeks before the franchise is schedule to open.
Onsite Training- Held at the franchisee's location for one week to assist in the commencement of operations.
Refresher Training- Franchisees will be required to attend up to two days of refresher/update training per year in up to two sessions.
Ongoing Training - Crema will provide continued support with sales, operations, territory management and compliance.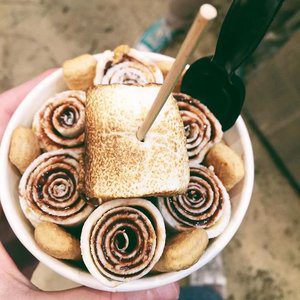 Territories
An exclusive franchise territory is generally considered a major selling point. Due to the nature of the business, and the typical location that a CREMA will be operating from, there is not a need for an exclusive territory. However, there has been an increasing trend of catering and delivery orders. Therefore, CREMA will be offering exclusive territories to its franchisees as one of the key benefits to early adopters. Down the road, this could be altered and CREMA might switch to an Area of Primary Responsibility mode in which the franchisees would not have exclusive rights to their areas of business. Individual Territory – 50,000-100,000 Population.
Although the areas will be defined by population base, there will be geographic, state or county lines that actually document the areas that will constitute territories. Other factors to determine the specific territory will include: average household income (or other wealth indicators), population density, existence of competition, capabilities of the buyer, etc. The territory area will be determined for each franchisee at the time of the signing of the franchise agreement and will most likely have the location as the epicenter of the territory boundaries.
Interested? Complete the contact form for more detailed information.