A Fresh Baked Cookie Franchise that Leaves You Craving for More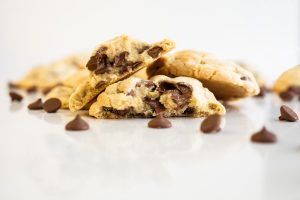 A Cookie Franchise without Limits
Crave Cookies was born out of a constant craving for freshly baked cookies. We are continuously rotating over sixty cookie flavors on top of serving pretzels and mixed sodas. We take pride in our research and development, having experimented with hundreds of different recipes to perfect the chocolate chip recipe. Several of our fan favorites include Chocolate Chip, Biscoff Explosion, and Mega Stuffed Cookies and Cream.
Crave Cookies developed a streamlined method to bring our customers consistent quality but homemade taste to all of our cookie recipes. Along with our management team of over 20+ years in business and development, we have taken our model to the next level through franchising.
Why You Should Join Our Crew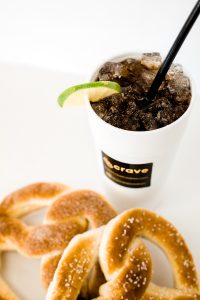 Crave Cookies brings you an assortment of homemade quality cookies. With a low startup investment and developed model, Crave Cookies is projected to exponentially expand.
Simple-to-Operate: Our model can be easily setup. We have a simple menu that has been developed for you, allowing you ease of menu management. Each batch of cookies have the same taste and quality.
Efficient and Streamlined: Through our experience, we have developed a proven system and process. New employees can be trained quickly.
Unique Menu Model: We have a unique rotating menu of over 60+ cookie flavors. We also provide mixed sodas to go with our cookies.
Strong Potential ROI: Crave Cookies is an affordable step into the food and beverage industry with our streamlined process and consistent delivery of quality.
Are You a Good Fit for Crave Cookies?
We are seeking franchisees who have the following qualities to join our team:
Incredible Work Ethic, Discipline, and Integrity
Team Management Experience
Strong Customer Service Skills
Meet Financial Requirements
Leadership Mentality
The Crave Crew Support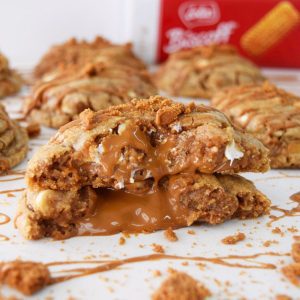 Comprehensive Training: An extensive dual-phase initial training program will help set up our franchise partners with all the knowledge they need to run Crave Cookies.
Operational Support: We will provide ongoing training and support in many areas, including unit operations, maintenance, customer-service techniques, product ordering, pricing guidelines, and administrative procedures.
Marketing Support: We will coordinate development of advertising materials and strategies, consumer marketing plans, and materials.
Ongoing Business Development Support: We will provide our continued research methods and techniques to enhance unit-level profitability. Our constant cravings for new flavors fuels us to continuously experiment for our unique rotating menu.
The Numbers
Franchise Fee: $30,000
Estimated Minimum Initial Investment: $142,400 (with franchise fee)
Royalty Fee: 6% of Gross Sales
Join the Crave Club
Take the next step in becoming a part of the Crave Cookies crew.
To learn more, visit our website at cravecookies.com/franchise or email us at [email protected].