Home of the Authentic Indian Pizza
Are you craving something different?
Appetizing yet Healthy Options? Flavorful & Fresh!
We're your go-to place at Chicago's Pizza With A Twist! Come & experience fresh-made pizza from locally sourced ingredients. We use only the best ingredients because YOU are worth it!
We specialize in bringing you appetizing yet healthy options on a pizza. We bring you the kind of pizza that is a real meal, with fresh and healthy ingredients & real value for your dollar. And if you need something a little different, we offer specialty pies that are off the beaten path, like our Butter Chicken Pizza, Tikka Masala Pizza or Curry Veggie Pizza.
A West Coast brand with over thirty-five stores across California, Washington, New York and Virginia. Chicago's Pizza With A Twist, Inc., the upcoming pizza concept was founded in 2014. With a menu that offers a unique variety of Indian, Latino and traditional favorites, there is something for everyone to enjoy.
Taste The Twist with us!
Chicago's Pizza With A Twist serves up traditional and authentic Indian style pizza using fresh vegetables and healthy spices not seen in your typical pizza. Customers say our Indian-Italian flavors fuse the best of both worlds. We are now franchising to bring our pizza with a twist to markets across the country!
The Chicago's Pizza Difference
Featuring the mouthwatering Traditional pizzas as well as fusion inspired pizzas that leave you amazed and planning your next visit before you leave the establishment. We also have bring a variety of crust options to meet your taste buds. Our pizzas made with fresh ingredients, and fresh dough, each pizza is gourmet and handmade.
Some of our customer favorites your Chicago's Pizza will serve up
Naan Pizza
Butter Chicken
Chicken Tikka Masala
Curry Chicken
Tandoori Chicken
Paneer Tikka Masala
Palak Paneer
Not to mention, our wings, breadsticks, pastas, calzones, salads and more keep customers coming back!
We provide a flavorful variety of options to the vegetarian, vegans and gluten-free lifestyles in addition to the traditional Pizza (Meat Lovers Pizza, Combo Pizza, Hawaiian Pizza, Garlic Chicken Pizza, Chicken Bacon Ranch Pizza) & Indian Fusion Pizzas (Butter Chicken/Panner Pizza, Tandoori Chicken/Panner Pizza, Curry Chicken Pizza) & more.
Our meats are antibiotic and hormone free. Our vegetables are locally sourced. GMO Free and have no artificial colors. Here's what we add to our Asian Fusion Pizzas - a whole lot of goodness including garlic, ginger, turmeric, cumin seeds, cilantro, black pepper, nutmeg, cloves, cardamon, fenugreek and a whole lot of smiles.
Training
Training provided at a location designated by the Franchisor
Chicago's Pizza will provide franchisees with approximately two to four weeks of initial training at the Franchisor's headquarters in a location designated by the Franchisor, beginning approximately eight to twelve weeks before the franchisee is scheduled to open for business.
This initial phase provides training in administrative, operational, and sales/marketing matters. A liberal amount of on-the-job training will cover cooking, managing, operational skills, cleaning, inventory control, instilling culture, point of sale training, and more.
Training provided at the franchisee's location
On-site training typically takes place when the Franchisee begins operations of their Chicago's Pizza restaurant. An experienced trainer from Chicago's Pizza will provide on-site training for a period of one to two weeks to assist the Franchisee in the commencement of operations.
This on-site training will primarily involve the Franchisor coming to the territory to assist the Franchisee with training of new staff to prepare for opening.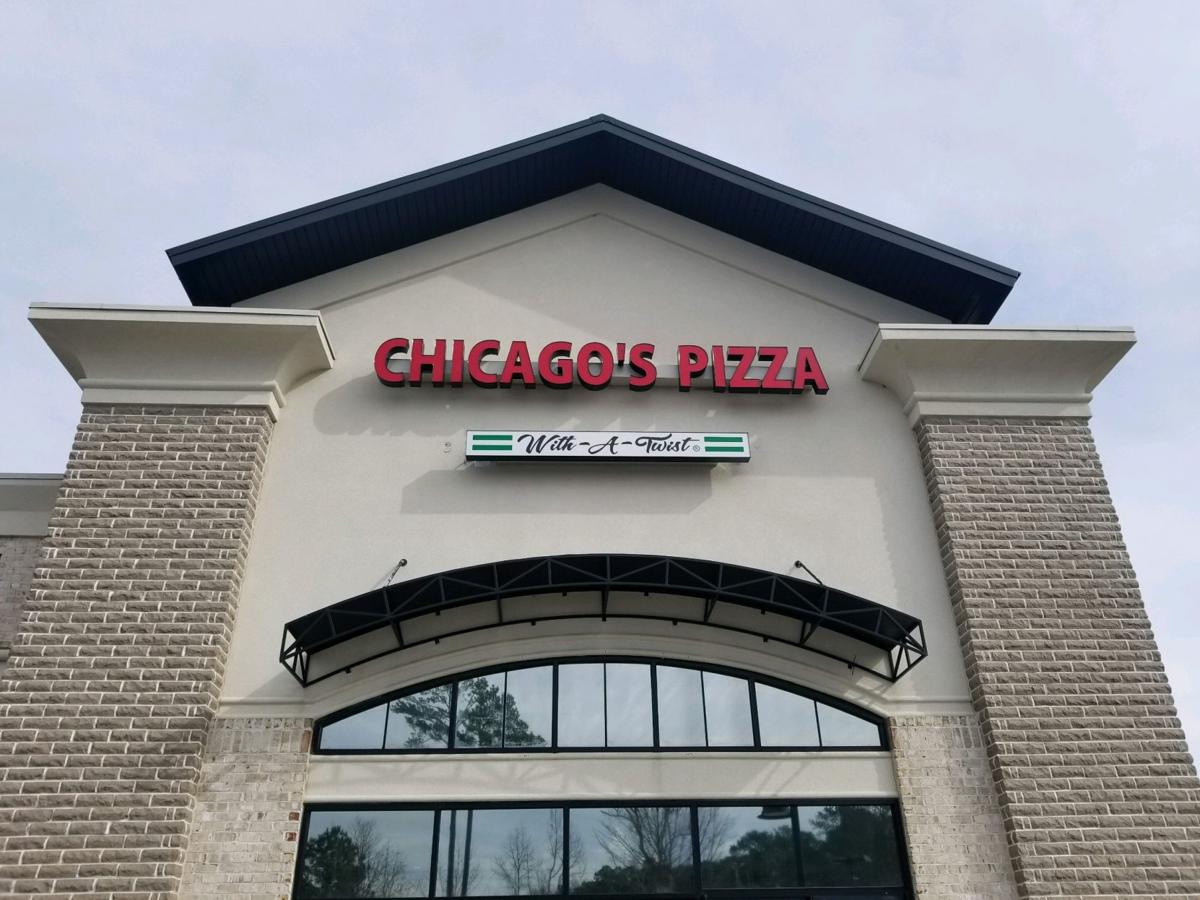 Support Programs
Chicago's Pizza is dedicated to your success. You can expect comprehensive support that includes:
Operational Support
Chicago's Pizza will provide ongoing training and support in many areas critical to the success of the franchisee's business, including unit operations and maintenance, product ordering, food preparation, suggested pricing guidelines, and administrative procedures.
Chicago's Pizza Marketing Support
Chicago's Pizza will coordinate development of advertising materials and strategies for the benefit of all members of the franchise network. It will also supply franchisees with consumer marketing plans and materials for use at the local or regional level, and retains the right to approve all local advertising materials that the franchisee chooses to develop.
Chicago's Pizza Purchasing
Chicago's Pizza will negotiate quantity discounts on behalf of all of its members, passing some or all of these savings on to the franchisees.
Site Selection
A franchisee will provide site selection services including a lease worksheet, demographic details, and visits to approve locations.
Chicago's Pizza Accounting/Audit/Legal
Reporting directly to Chicago's Pizza management, this department is responsible for the financial and legal oversight of franchisees.
Ongoing Research and Development
Chicago's Pizza management and leadership will continue to research methods and techniques for franchise operations (including purchasing and promotional schemes) that enhance unit-level profitability.
YOUR SLICE OF SUCCESS AWAITS WITH CHICAGO'S PIZZA WITH A TWIST.
READY TO MAKE SOME DOUGH? REQUEST INFORMATION BELOW NOW TO TAKE THE NEXT STEPS!