A Franchise Investment to Change Your Future
The Craft Beer & Burger Franchise You Have Been Dreaming of Has Arrived!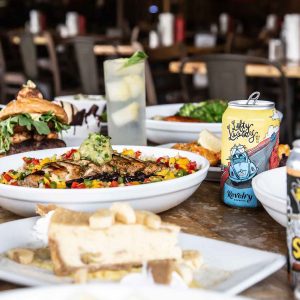 Bohemian Bull Tavern and Beer Garden opened in 2013 and was inspired by the culture and lifestyle of Charleston, South Carolina. We strive to support our local community in everything we do and are proud to use local vendors as much as we can. Our mission is to be a positive influence to everyone we come in contact with, give back to the communities we work and live in and honor all that we have been trusted with.
In the same way, we are honored to be a part of your future as you take the step to invest in a Bohemian Bull franchise of your own.
Clear communication from our business experts, ongoing support within all areas of the business, and
an incredibly strong leadership team keeps our franchise system strong.
Don't miss your opportunity to be a part of the Bohemian Bull franchise network!
Choose Better Business. Choose Bohemian Bull.
Bohemian Bull is a place where family and friends can come and relax in a lively, open atmosphere, enjoy hearty, craveable food, and a delicious selection of craft beers and cocktails. Strong branding and incredibly delicious food set us apart from everyone else.
Why invest in Bohemian Bull?
Impressive ROI Potential - Our low overhead, vendor relationships, and pricing structure allow franchisees to start a business quickly and begin seeing returns fast. Revenue streams include in-house dining and event catering.
Our Leadership - Our founder, Chad Biel, has been in the restaurant industry for over 25 years, opening 13 restaurants along the way. Gain support directly from Chad and the rest of our incredible leadership team.
Our Food — We are known for our ground-in-house burgers made from brisket and chuck, our ever-changing draft beer list and our signature cocktails. Quite simply, our attention to detail sets us apart from our competitors. Flexible and Fun - Enjoy operating your own Bohemian Bull, have fun, and bring in some strong revenue along the way. We are dedicated to ensuring our franchisees are supported each step, eliminating guesswork and keeping life enjoyable.
Sustainability- We focus on sustainable products and local vendors. We compost in-house and use only compostable and recyclable to-go products. Our presence enhances the community that we're in.
The restaurant industry is projected to be at $1.2 trillion in sales by 2030!
Are You a Good Fit for Bohemian Bull?
We are seeking franchisees to partner with us who have the following qualities:
Strong Work Ethic, Discipline, and Integrity
General Business Knowledge
Company Culture Buy-In
Understands Cost Management Meets Financial Requirements
"I love mentorship and I can't wait to help franchisees have a thriving business of their own. I believe empathy, integrity, and humility are some of the most important leadership skills one can possess and I strive to become better at them every day."
- Chad Biel, Owner and Founder of Bohemian Bull
How We Support Our Franchisees
Operational Support
The Bohemian Bull team is here for you every day with an entire team dedicated to your success. Operational support includes administrative procedures, product ordering, pricing guidelines, and more.
Marketing Support
When you join our network, you are gaining incredibly strong brand power that boosts your reputation from the beginning. Solid marketing plans, collateral designs, and social media tactics are all included in your franchise package.
Training Program
Our comprehensive training program kicks off your Bohemian Bull franchise. Training takes place at our location and then yours, plus we offer refresher training throughout the life of your franchise.
Ongoing Research and Development
We will provide our continued research methods and techniques to enhance unit-level profitability.
What Does it Cost to Own a Bohemian Bull?
Franchise Fee $50,000
Estimated Minimum Initial Investment $470,417 (with franchise fee)
Royalty Fee 5% of Gross Sales
Ad Fee 1%
Let's Start the Conversation!
Get ready to take life by the horns — make money, have fun, and be a Bohemian Bull franchisee!
To get started, visit our website at www.franchisebohemianbull.com or email us at [email protected].