Great Value. High Margin.
Unique Opportunity in a Billion Dollar Market
Are you seeking a high margin franchise system in the booming home service industry? Armor Plate is a one-of-a-kind business concept here in the US that our customers can't get enough of! Our proprietary product, Thermal CorkShieldTM, delivers exceptional thermal protection serving as an alternative to paint and stucco. We are well on our way to defining an entire market segment — our technology is innovative, powerful and loaded with value for the customer.
You don't want to miss this!
Enjoy the benefits of your own business without the hassles that come with an independent startup. Our team at Armor Plate Cork has streamlined everything, from our initial estimate process to our warranty processing, giving you the ultimate tools to grow and thrive within this lucrative industry! Do you want a home service franchise built for success? Armor Plate wants to hear from you!
Experience the Power of our Proven Model
Armor Plate Cork franchisees gain an extremely unique business concept that attracts customers due to savings on utilities, safety benefits, ease of application, and longevity. As a franchise partner, you can be operational quickly with only the proper tooling and wrapped vehicle needed!
Here are more reasons to consider Armor Plate Cork as your investment:
Low Competition, High Demand:
Whether its new construction or a facelift for an existing structure, Armor Plate Cork provides an affordable alternative to paint and stucco underscored by a valuable 15-year warranty. Our customers understand that our service is WORTH it and our product LASTS.
Thermal CorkShield TM:
Leverage the power of this amazing technology! Thermal CorkShield TM doesn't crack, experiences minimal fading (around 1% per year), is flame retardant, offers water and mold resistance, and comes in a variety of colors. Our product stands out in its own niche, plus our customer service techniques are top-tier.
Smooth Operations:
Our proven business model has stood the test of time! As a franchise partner, you'll gain incredibly easy-to-follow guidelines to help grow and sustain your Armor Plate Cork franchise. Plus, our team is here for you from the very start to answer your questions.
Schedule Flexibility:
Armor Plate Cork allows for you to be in control of your schedule! Our model allows for fantastic schedule flexibility so that you can experience a balanced work-life week.
Our Franchise Partners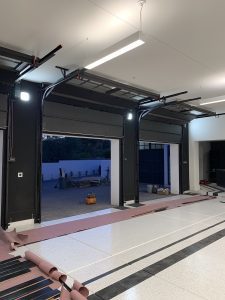 Armor Plate Cork is the only of its kind here in the States — this means we need entrepreneurs with drive and vision to help us grow this unique market segment.
Strong Work Ethic, Discipline, and Integrity
Ability to Perform the Work
Client-First Mentality
Outgoing with Good Communication Skills
Business Acumen and Management Skills
Meets Financial Requirements
Driven Towards Success
Comprehensive Training:
Our training program will set you on a course of better business ownership. Within two phases, we will teach you how to launch, operate, and sustain your own exclusive territory.
Operational Support:
The Armor Plate Cork team has your back! Support continues throughout the life of your franchise including unit operations, maintenance, customer-service techniques, product ordering, pricing guidelines, and administrative procedures.
Marketing Support:
For the benefit of the entire franchise network, our team offers solid strategies and advertising materials to help generate leads. Collateral designs, marketing plans, and other materials for use at the local level are included.
More Benefits:
You can trust that our team is working around the clock to enhance our model and to increase unit-level profitability. Exclusive access to Thermal CorkShield TM, initial accounting guidance, and your exclusive territory are all included in your franchise package.
First Glance at the Numbers
FRANCHISE FEE: $30,000
ESTIMATED MINIMUM INITIAL INVESTMENT: $182,000 (WITH FRANCHISE FEE)
ROYALTY FEE: 6% OF GROSS SALES
Your Future Awaits
Ready to join our franchise network?
VISIT US AT http://www.armorplatefranchise.com or email us at [email protected].