Invest in a Recession-Proof Industry
Discover Your Full Potential in an AHIA Franchise
Affordable Health Insurance Agency, or AHIA, is a highly regarded, multi-line insurance agency providing help to families across the U.S. We are customer and franchisee focused, providing you with the tools needed to produce an excellent customer experience
no matter the plan your customers choose! Step into a revenue-producing insurance agency of your own — step into an AHIA franchise.
"Our mission is to help families analyze their insurance needs and find an affordable plan that will meet the family's requirements. We take pride and ownership in working with local communities nationwide."
Joe Chetwood, CEO & Founder
Invest in Yourself. Invest in Your Future.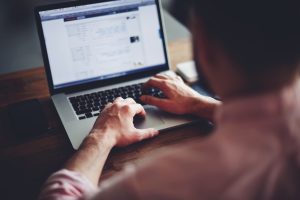 AHIA invites qualified franchise partners to be a part of our proven model! Our clients go through a simple process — quote, present, enroll — being guided step by step by one of our incredible agents. Your franchise will provide a multi-faceted insurance service complemented by supplemental products to strengthen coverage as needed. We're a one-stop shop!
Multiple Revenue Streams: AHIA utilizes agents across the U.S. to offer every insurance product possible. Health, commercial, residential, personal, dental & vision — plus the final expense and senior supplemental — are included in your profit centers.
Decades of Experience: The first AHIA opened its doors in 1995. Since then, we have seen record numbers of growth as we've added new locations to better serve our communities. Franchisees gain the secrets to our success first hand and will benefit from our experience for the life of their franchise.
Strong ROI Potential: Insurance is recession-proof, ever-growing, and always in high demand no matter the market. AHIA gives you a path to a profitable model and the mentorship to guide you there!
Join the AHIA Franchise Family
We are seeking franchisees to partner with us who have the following qualities:
Background in Insurance Industry
Strong Work Ethic, Discipline, Integrity
Client-First Mentality
Outgoing with Good Communication Skills
Business Acumen & Management Skills
Meets Financial Requirements
Support For Success
Comprehensive Training: We begin with training at our location, followed by hands-on training at yours. The AHIA team is approachable, offering continuous support, mentorship, and refresher training throughout the life of your franchise.
Operational Support: As part of our franchise network, you are in business for yourself, but never alone. Support continues including unit operations, maintenance, customer-service techniques, product ordering, pricing guidelines, and administrative procedures.
Marketing Support: Since 1995, AHIA has been capturing the market through our proven marketing strategies and lead generation tactics. We will provide you with ongoing guidance to build and grow your AHIA business.
Site Selection: Our team will provide you with parameters for an ideal AHIA location. We also offer lease negotiation and build-out support.
What Does it Cost?
Franchise Fee: $25,000
Estimated Minimum Initial Investment: $78,400 (with franchise fee)
Royalty Fee: 12.5% of Gross Revenues
Begin the path to a lucrative future in the insurance industry. Join AHIA today!
Visit us at http://www.ahiafranchise.com or email us at [email protected].