The Best Ice Cream Around Franchise Opportunity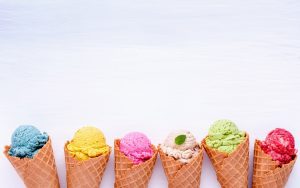 Get Ready to Make Dreams Happen
Ice cream is an American staple! Ice Cream Hut, headquartered in Cocoa Beach, Florida, is known for serving deliciously creamy ice cream and other unique sweet treats in a fun, high-energy atmosphere! We've earned a reputation for being The Best Ice Cream Around — and we deserve it.
Ice Cream Hut is a seamless, easy-to-operate franchise opportunity packed full of fun, perfected recipes, dialled in processes, and everything you need to be a booming business in your territory. Are you ready to own your own business? Join the Ice Cream Hut franchise network!
Making Ownership Sweeter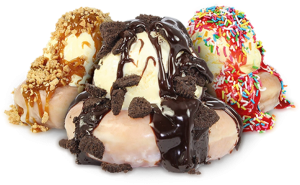 The ice cream niche is well beyond seasonality — we've learned how
to craft a menu that brings in business year-round. From our on-point branding to our high-profit margins, Ice Cream Hut is where you want to be.
Strong Profitability Potential
Maximizing profitability is at the forefront of our vendor relationships and processes. Benefit from our affordable upfront costs, low-waste inventory management, and overall better profitability.
Great Taste
Without our delicious ice cream, we wouldn't be in business. We understand which flavors are most popular and offer a slew of toppings. Plus, Xtreme Milkshakes and other sweet treats are found here!
Sprawling Market Applicability
Ice cream is an American staple! We are trendy and fun and serious about reaching all generations and all lifestyles. We offer sugar and dairy-free options!
Created for Community Buzz
Our branding is colorful and 100% dialed in for our market. Our craftsmanship for each menu
item is purposely created to be both yummy and eye-catching — the perfect social media share!
Our Franchise Partners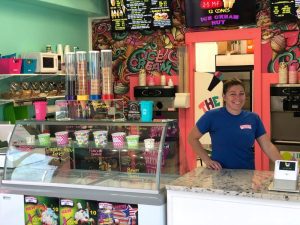 We are seeking franchisees to partner with us who have the following qualities:
Strong Work Ethic, Discipline, and Integrity
Client-First Mentality
Understands the Fun, High Energy Environment
Outgoing with Good Communication Skills
Business Acumen and Management Skills
Meets Financial Requirements
Swirling with Support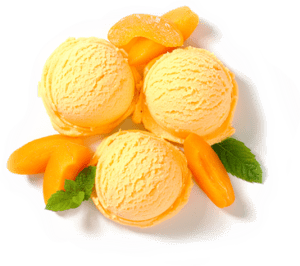 Support is what makes our franchise stand out! Your success is our success. Support includes:
Comprehensive Training
We begin with training at our location, followed by hands-on training at yours. The Ice Cream Hut team is approachable and here to answer questions along the way. Plus, refresher courses are offered throughout your franchise ownership journey.
Operational Support
As part of our franchise network, you can depend on our team for support where it counts. Support continues including unit operations, maintenance, customer-service techniques, product ordering, pricing guidelines, and administrative procedures.
Market Penetration
We grasp the art of the social media blitz! Garner local recognition quickly with our proven tactics, plus utilize our branded collateral, consumer marketing plans, and more.
Other Benefits
An exclusive territory, site selection assistance, and ongoing research and development are all a part of the perks of being a part of Ice Cream Hut's franchise network!
A Look at the Numbers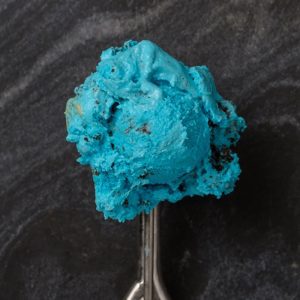 Franchise Fee: $25,000
Estimated Minimum Initial Investment: $89,500 (with franchise fee)
Royalty Fee: 6% of Gross Sales
Join Us at the Ice Cream Hut!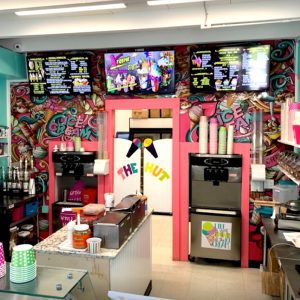 Ready to join our franchise network? Visit us at http://icecreamhutfranchise.com/.