Everlasting Concrete Logs franchise
EverLasting Concrete Logs is a family owned and operated business. The company's founder, Jay Anderson, has over 25 years of experience in the log home industry, working from the foundation to the roof and everywhere in between. Jay and his wife Lynnie have owned several log, timber frame and wood sided homes over the years, giving them firsthand experience in a homeowner's shoes.
Between the time spent repairing and re-chinking the exteriors of client-owned homes and the cost spent staining and sealing his own home, Jay realized there was a need for a product that would eliminate this repetitive hassle. He set out to design and develop a product that delivered a modern convenience with a rustic appeal while also catering to the green/eco-focused crowd.
Countless hours have been spent making the EverLasting Concrete Log wood replicas. All EverLasting Concrete Logs products are authentic, natural, durable, and yet, easy to install. Jay and his family pride themselves on quality craftsmanship done in a professional manner and it is their passion to help make natural-looking maintenance free dream homes for each client.
This is a traditional operation that has grown out of necessity and has been finely tuned based on field experience to benefit its customers to the fullest extent. The skilled EverLasting Concrete Logs craftsmen provide impeccable customer service.
EverLasting Concrete Logs is unlike other log home installations
The concept fits very well into today's franchise marketplace. It is a business model that allows for an extremely reasonable initial investment, as a franchisee will be able to secure a commercial/warehouse location (if necessary), all for around $150,000. The business can be highly profitable and is a flexible and scalable business model, which would allow for a franchisee to add revenue and profitability in significant multiples as appropriate to operational capabilities and market size.
The franchise management company will be based out of Michigan, which will be run by EverLasting Concrete Logs Franchise, LLC, along with a company-owned EverLasting Concrete Logs operation in that area. This corporate operation will be used as the operating prototype for the business model.
EverLasting Concrete Logs has created a wood replica to give the log home exterior look with a more modern approach.
EVERLASTING CONCRETE LOGSTM
With EverLasting Concrete LogsTM, it is now possible to own an authentic looking, eco-friendly home with worry-free living. The authentic dovetail corners and chink-joint provide a traditional aged look. Customers can now enjoy the rustic home of their dreams without the negative drawbacks associated with traditional logs or wooden exteriors.
EverLasting Concrete Logs is a forerunner in the wood replica design industry. Its system is proven and goes as follows:
Prepare walls by applying 1⁄2" plywood or OSB to studs.
Cover plywood with protective house wrap membrane.
Using galvanized nails or screws, apply wire mesh to the surface.
Fit circular saw with a diamond tipped blade and cut logs to appropriate length.
Mix S mortar and sand in a 1:1 ratio to a smooth consistency.
Butter the back of the cut logs and place onto the surface. Begin installation at the bottom corner of the wall and work upward.
Level the log in place and attach the log's metal brackets to the sheeting using galvanized screws. If a cut log doesn't have appropriate brackets, use 3" screws to screw directly through the log and into the sheeting. Fill in the hole with mortar.
Once all logs are installed, apply a concrete stain to the logs.
Seal the joint between logs by chinking with type N or S mortar. This can be done with a hand trowel or grout bag.
Lastly, spray concrete sealant over the entire surface to ensure that your logs maintain their beauty for years to come!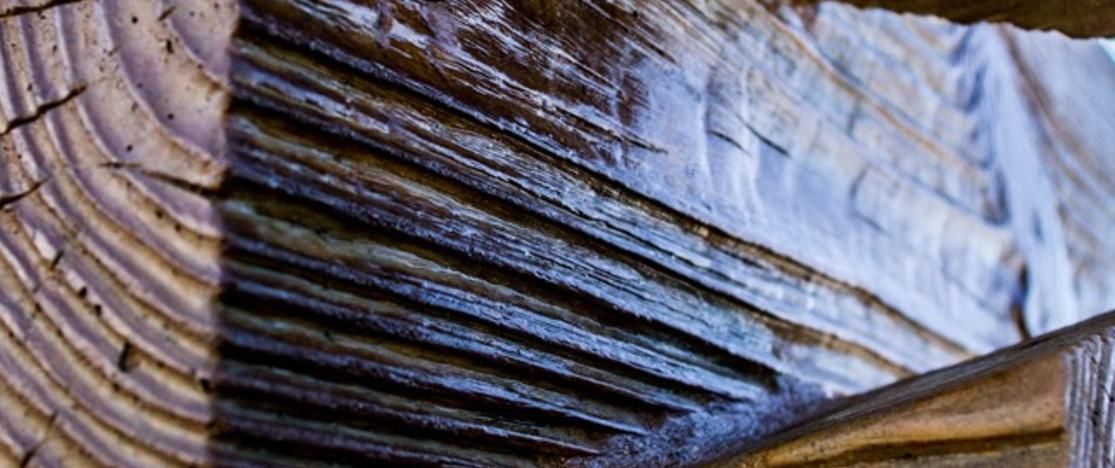 Supported By a Team of Professionals
A member of EverLasting Concrete Logs' field support staff will provide ongoing guidance and support to the franchisee via onsite visits, teleconference calls, and training videos. It is expected that this field support person will visit each franchisee twice per year in the first year, eventually tapering off to once per year. Additionally, team conference calls with the EverLasting Concrete Logs team will be held to discuss progress and overall business management. It is estimated that the Franchisor will need to hire one field supervisor for every 20 franchises in the field. The Franchisor will incorporate a formalized mechanism for ensuring quality control among franchisees that will be implemented by these field supervisors. Designated staff members will perform supervision of field support duties. In addition to field support, members of the Franchisor organization will provide the services listed below. The Franchisor must assign a specific person to cover each of these support areas (one person can be assigned to more than one task). The names of support staff members who are officers, directors, or have significant management responsibility in conjunction with franchisees will be disclosed in EverLasting Concrete Logs Disclosure Document. The Franchisor has the responsibility to assign a person/people to each task during the development of the franchise program.
Operational Support
EverLasting Concrete Logs will provide ongoing training and support in many areas critical to the success of the franchisee's business, including unit operations and maintenance, customer-service techniques, product ordering, suggested pricing guidelines, technology training, and administrative procedures.
Marketing Support
EverLasting Concrete Logs will coordinate the development and design of advertising materials and strategies for the benefit of all members of the franchise network. It will also supply franchisees with consumer marketing plans and materials for use at the local or regional level, and retains the right to approve all local advertising materials that the franchisee chooses to develop.
Much of the business will be derived from social media and possibly pay per click marketing. EverLasting Concrete Logs will provide franchisees with collateral designs and materials to be printed in their respective territory by printers in that market.
Accounting/Audit/Legal
Reporting directly to administration, this department is responsible for the financial and legal oversight of franchisees.
Ongoing Research and Development
EverLasting Concrete Logs management and leadership will continue to research methods and techniques for franchise operations (including purchasing and promotional schemes) that enhance unit-level profitability.
The Next Step
Join an emerging concept serving the increased need for a better craftsmen business. Join the growing number of owners who have taken control of their futures. Join EverLasting Concrete Logs.
To take the next step toward independent business ownership in the franchise industry, please fill out the form located at: